She is a home maker and she is an entrepreneur, earning a substantial income for her family and at the same time impacting the society through her work. She is a Speakwell franchise. Many of the Speakwell franchisees are women entrepreneurs who are handling their family responsibility and alongside they manage and lead the Speakwell center. Speakwell offers a fantastic opportunity to these lady entrepreneurs to create a meaningful career for them. With a small investment they can start the Speakwell center and they can balance between their family commitments and the Speakwell center and feel confident about running a business. The success at Speakwell translates into a confident Mom, a social entrepreneur and a respectable personality amongst friends and family. An ideal, lady…
ENGLISH SPEAKING FRANCHISE BUSINESS
The Brand
In business, one of the key things is the brand. A brand takes a lot of time to develop. Many a times, it takes years. As a franchisee, you save those many years of creating a brand by taking the franchisee of an existing brand. With Speakwell, you get the advantage of a brand that has been established over the last 9 years. We are one of the leading brand of Spoken English in India. As a Speakwell franchisee, you get the advantage of representing this brand in your town/ location.
Business Know – How
The knowledge of how to run the business is acquired over a period of time and during this period we tend to make several mistakes and some of them could ruin the entire business itself. When you become a franchisee of a company, the advantage is that you get the know – how of how to run the business from the franchisor. Speakwell, Mumbai has setup more than 100 centers over the last 9 years of its existence and this ensures that most of the issues related to the running of the center is already available with the company. As a franchisee, you get guidance at each stage of the business whether it is the starting of the center or during the growth stage of the business.
Curriculum and Courseware
In the training business the most important thing is the curriculum and the courseware. Speakwell, Mumbai has one of the best courseware available for English training which has been used by more than 2 lakh students and have benefitted from this. As a franchisee you get access to such a powerful content.
Support
When you start a business, you require support in identifying the right location, identifying the right people, the right vendors and knowing the rates for material and services. As a Speakwell Mumbai franchisee, you will get help in setting up your entire business from the scratch.
WHO SHOULD BE A SPEAKWELL FRANCHISEE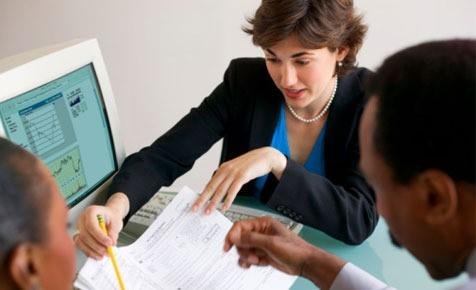 Speakwell Franchisee is ideal for the following people
1. A Businessman looking for expansion
Many businessmen are looking to expand their business by doing something apart from their existing business. They either want to do it themselves or may want to invest and start something with a friend or a relative whom he/she trusts. Speakwell Franchisee in Mumbai is ideal business for such a person.
2. Employed person looking to start up something
People who are currently working and are seeking an option to grow faster in life. Somebody who is willing to take a risk but wants quick success and stable returns. They would like to leverage their experience of working for a company. This is an ideal business for this kind of a person.
3. Educated Youngster wanting to start a business
Nowadays, many youngsters are motivated to start their own business and are looking to start off something. They are young, energetic and willing to work hard. They need an opportunity which will give them quick results and fast growth. This is an ideal business for such individuals.
4. Lady who wants to start some business
Speakwell in Mumbai is an ideal business for ladies who would like to bring out the potential within them and also contribute to their family's income. Many a times the lady of the house has to compromise on her career due to the responsibility of her children and the family. A regular job would require her to be away from home and be available at the office for long hours, which is not possible.
WHAT OUR FRANCHISEES SAY?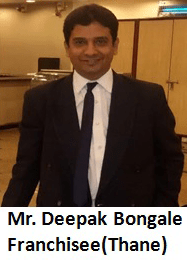 Being an entrepreneur was a fream so i quite my job in MNC and started what I liked the most to live my dream… as it says "WORK IS NO WORK WHEN YOU DO WHAT YOU LIKE THE MOST, so now it's like living my passion. A journey without a good guide is like roaming with no cause and here comes Speakwell to show me the correct path. Which enlightens and makes you focus to do best and only the best you can, so that hundred of students gets benefited and remembers you when they are in a need? Thanks for the business you provided along with such a good cause of educating young minds. I started with a small center and now I earn handsomely. I have earned lot of respect in family and social circle.
Thanks a lot for showing such trust and belief on me and I feel proud to be a part of this huge family. Looking forward for more new ventures and there are new horizons to be explored.
Good Luck to all of you out there…!!!
BECOME MASTER FRANCHISEE OF INDIA'S TOP MOST SPOKEN ENGLISH TRAINING BRAND
If you are associated with the education industry and would like to develop your network in a territory then the master franchisee proposal from Speakwell would be of interest to you.
What is master franchise?
As a master franchise, you would own the rights for the Speakwell brand in the assigned territory. As part of the master franchisee agreement, you would sign-up franchisees in an assigned territory and develop a network of training institutes under this brand.
What is in it for Master Franchisee?
The master franchisee gets a share of the Fr. Fee revenue and the royalty income. Once the network is setup this network keeps working for him/ her. The effort to build the network is one time and it keeps on paying dividends over the lifetime.
TOP 5 REASONS FOR BECOMING A SPEAKWELL MASTER FRANCHISEE?
1.High Demand
The need for Spoken English training is high in each and every city and town of India. In fact, a local player exists in each and every city or town.
2.Future Proof Business
Demand for Spoken English training is not going to diminish in the near future. So, your effort to build the business is secured by the long term sustainability of this need.
3.Brand
As a master franchisee, you are enrolling franchisee for the No. 1 brand of Mumbai, with more than 100 existing centers. It gives confidence to the franchisee and hence is easy to sign-up.
4. NSDC Training Partner
As an NSDC training partner, the Speakwell center becomes eligible for a host of Govt. funded projects in the territory. Speakwell will bid for such projects along with the Master Franchisee.
5. High ROI
As a Master Franchisee, the ROI is very high. The initial investment is recovered in the first year itself. Thereafter, the master franchisee does not have to investment any money and can make more than a lakh of rupees per month from this business, which has a potential to scale to about 2 lakhs per month within 18 to 24 months of operations.